Congratulations Michael Mazzotta – Winner of 2016 ASCP Regional Member Award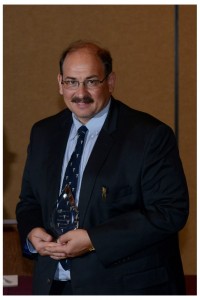 SEPA Labs would like to congratulate Michael Mazzatta on winning the 2016 ASCP Regional Member Award for the South East Region.
Michael Mazzotta, our pathologists' assistant (PA), based at our Brunswick location attended the ASCP conference in Las Vegas where he was recognized as one of the leading PA's in the United States.
This past October, he attended the 2016 Lab Quality Confab held in New Orleans on a full scholarship (sponsored by BioMérieux) where he earned Master Certifications in Change Management and Data Analysis with Lean and Six Sigma. He also achieved his Six Sigma Yellow Belt certification.
Michael has been with SEPA Labs since 2005, he is a certified PA, has earned his MBA and MHA. He is currently a second year doctoral student in health care administration at the Medical University of South Carolina. The accepted title of his thesis is "Automation and Lean Process in and Anatomical Pathology Laboratory".