Pathologist's Corner – Dr. Simpal Gill on Hepatitis ABCs
Published: June 8, 2015 – Simpal Gill MD FCAP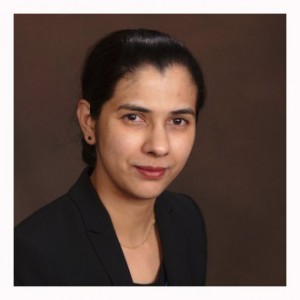 What is "Hepatitis"?
Hepatitis is derived from the Greek hêpar, meaning "liver", and the suffix -itis, meaning "inflammation". Liver performs important functions such as processing nutrients, clearing the blood of harmful substances and resisting infections by producing immune factors and removing bacteria from the bloodstream.
When the liver is inflamed or damaged, its function can be affected. The inflammation can be self-limiting or progress to cirrhosis or liver cancer. Heavy alcohol intake, toxins, certain medications, and some medical conditions can cause hepatitis.  Viral hepatitis is the most common cause of hepatitis in the world. In the United States, the most common types of virus-induced hepatitis include Hepatitis A, Hepatitis B, and Hepatitis C.
Three different types of viruses cause Hepatitis A, Hepatitis B, and Hepatitis C. Although the symptoms are similar, they vary in their mode of transmission and affect the liver differently. Vaccines are available to prevent Hepatitis A and B but not for Hepatitis C. If infected with one type of viral hepatitis in the past, it is still possible to get the other types. Read More...