Pathologists Corner – Dr. Kosko Molecular Testing in Non-Small Cell Lung Cancer
Published: February 02. 2015, Joanna Kosko, M.D.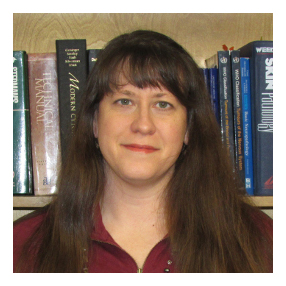 Lung cancer is the number one cause of cancer related deaths for both men and women in the United States.  It is the second most commonly diagnosed cancer in both sexes in the United States.  The incidence of lung cancer is declining in both men and women however; the incidence in women is declining at a slower rate than in males.
The majority of patients diagnosed with lung cancer present with advanced disease and treatment is increasingly being based on results of small biopsies or cytology specimens rather than larger resection specimens.  Drugs which act as EGFR tyrosine kinase inhibitors and ALK inhibitors have shown significant clinical responses in a subset of patients whose tumors have activating mutations in either EGFR or ALK genes making identification of patients who would benefit from treatment with these medications a priority.  Current clinical approaches to treating lung cancer now rely on both identification of the histologic type of tumor and the molecular findings to select the optimal treatment for the individual patient.  It is no longer sufficient to stop at a diagnosis of Non-Small Cell Lung Cancer (NSCLC), NOS if adequate tumor tissue is present to take the diagnosis further with the understanding that there will always be some cases in which a diagnosis of NSCLC, NOS is necessary owing to specimen/sample size or quality.  In these instances, re-biopsy may be needed to perform molecular testing if a larger resection will not be available.
Both EGFR mutations and ALK gene rearrangements are most commonly seen in lung adenocarcinomas or tumors with any adenocarcinoma component regardless of the clinical characteristics or histologic grade.  Testing for these alterations in patients presenting with advanced stage disease is now considered standard of care in all lung tumors with any adenocarcinoma component or ones in which adenocarcinoma cannot be excluded following release of the CAP/IASLC/AMP guideline in mid-2013.  In the case of small biopsies or cytology samples, conserving tissue for this testing should be prioritized.  This testing is also recommended at diagnosis for patients presenting with lung adenocarcinoma at stage I, II, or III however, the decision to do so is left to the discretion of the laboratory with input from the local oncologists since some of
these patients may undergo resection of their tumor prior to treatment with chemotherapeutic agents.  In these cases, it would be preferable to perform the testing on the resection specimen.  EGFR and ALK testing is not recommended in lung cancers that lack an adenocarcinoma component such as pure squamous cell carcinomas or pure small cell carcinomas.
The guideline recommends a turn-around-time goal for EGFR and ALK results of 1 week (5 working days) and no more than 2 weeks (10 working days) from the receipt of the specimen in the testing laboratory.  This is most critical for patients presenting with advanced stage disease as a clinical response to EGFR tyrosine kinase inhibitors can be rapid in patients with sensitive EGFR mutated tumors.  Several different types of testing algorithms are proposed in the CAP/IASLC/AMP guideline and providing the TAT goal is met, any can be used.
The obvious first step upon identification of a lung carcinoma is distinction between Small Cell Lung Carcinoma and Non-Small Cell Lung Carcinoma.  Once it has been determined that NSCLC is present, further classification should be attempted keeping in mind the need to conserve tissue for potential molecular testing in the case of a small biopsy/sample.  The separation between squamous cell carcinoma and adenocarcinoma can be straightforward however; in some instances it may not be clear-cut.  The use of a limited immunohistochemical panel is recommended if necessary.  Some labs propose use of one squamous cell carcinoma marker such as p63/p40 and one adenocarcinoma marker such as TTF-1.  This can be expanded with use of Napsin A, CK5/6 and a mucin stain.   Once an adenocarcinoma component has either been identified or not completely excluded, then testing for molecular alterations can proceed.
Depending on the ability to meet the recommended TAT and the amount of tissue remaining for testing, there are several options at this point.  The simplest but most expensive method is to test for EGFR mutation and ALK gene rearrangement at the same time.  This method may not always be ideal.  A step-wise approach to testing can be done given the fact that EGFR and ALK mutations are most commonly mutually exclusive of one another.
One alternative involves first testing for EGFR mutation and proceeding to ALK testing if this result is negative.  This can be achieved by use of an initial sensitive and rapid EGFR mutation screening test which is capable of identifying a mutation but may not necessarily characterize the mutation entirely requiring a more specific sequencing test to follow in order to adequately characterize the mutation.  This method has the advantage of quicker progression to ALK testing if the rapid screening test is negative and reducing the amount of definitive EGFR and ALK FISH testing required.
Another algorithm which is slower still but potentially more cost-effective involves starting with a KRAS analysis.  Lung adenocarcinomas which have KRAS mutations do not have either EGFR mutations or ALK rearrangements.  Thus, tumors with KRAS mutation would not proceed to testing for either EGFR or ALK testing.  However, if the KRAS analysis does not demonstrate a KRAS mutation, the sample would proceed through one of the stepwise methods discussed above.
The decision to use a specific algorithm should be based on input from clinicians, amount of tumor tissue available and available resources keeping a timely diagnosis in mind for the patient.
Testing for EGFR mutation testing can be performed on formalin-fixed, paraffin-embedded tissue or fresh, frozen, or alcohol-fixed specimens.  Use of acidic, heavy metal fixatives or decalcifying solutions should be avoided in tissue that may be submitted for EGFR testing.  Cytologic specimens can also be submitted for this testing with cell block material preferred over smears.  The recommended method is a PCR-based EGFR mutation test.  Depending on the lab performing the testing, there may be a minimum amount of tumor cells needed in the specimen for adequate results.  Immunohistochemistry for total EGFR, EGFR FISH testing, and EGFR CISH testing are not recommended to select patients for EGFR TKI therapy.
ALK testing should be performed using a FISH assay with dual-labeled break-apart probes.  ALK immunohistochemistry should only be used as a screening test to select specimens for ALK FISH testing.  RT-PCR is not an acceptable alternative for ALK FISH testing when selecting patients for ALK inhibitor therapy.  Submission of cytologic cell blocks is preferable to smears for testing to avoid overlapping of cells.
References:
Molecular Testing Guideline for Selection of Lung Cancer Patients for EGFR and ALK Tyrosine Kinase Inhibitors:  Guideline from the College of American Pathologists, International Association for the Study of Lung Cancer, and Association for Molecular Pathology.  2013
WHO Cancer fact sheet No. 297.  Updated November 2014.