Department of Cytopathology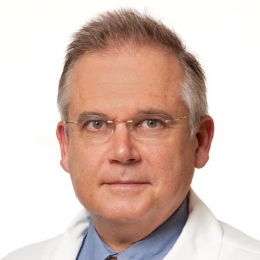 Dr. Mark G. Hanly
Department Members
SEPA Labs Cytopathology Service offers expert cytologic interpretation and consultation of non-gynecological and fine needle aspiration biopsy (FNA) specimens with the ultimate goal of attaining the most accurate and complete diagnosis possible. We utilize the most advanced technologies availabl
e including light microscopy, immunocytochemistry, special stains and liquid based thin-layer slide preparations.
We additionally offer FNA services to our service area hospitals and clinics and to patients referred from physicians for FNA to our Fine Needle Aspiration Biopsy Clinic.
Services offered include:
Non-Gynecologic Cytology Service
Comprehensive expert evaluation of Fine Needle Aspiration Biopsy samples
Image guided Fine Needle Aspiration biopsy service (performance and interpretation)
Fluorescence in situ hybridization (FISH) test for improved detection of bladder cancer in urinary specimens