Daily Quality Assurance Review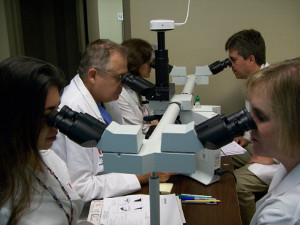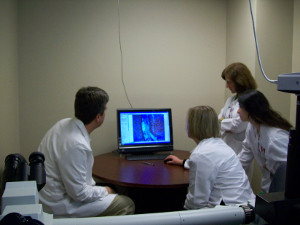 SEPA's Pathology Department has the ability to bring together a team of pathologists assembles daily to ensure that additional experts review all significant diagnoses. SEPA is proud to have the ability to cover 13 subspecialties with their 40 board-certified pathologists.
The Daily Consensus was developed with our physicians and their patients in mind. This eliminates ANY additional costs to the patient for a consult and it reduces Turnaround Time (TAT) of the results because it is all a part of the services we provide in our state of the art laboratory.
The Daily Consensus allows SEPA to provide Accurate, Definitive and Quality Results with rapid TAT on hard to read cases. Most importantly, the consensus allows SEPA to provide a Personalized Approach to our physicians when they may have challenging cases that require immediate attention.
This Daily Review is an integral part of SEPA's commitment to service excellence!